We recently returned from a visit in Wyoming. Wyoming is my husband and children's home state. This week the kids are really missing their old home and friends. So in honor of Wyoming this morning I made Buffalo Biscuits for the kids. I know that sounds a lot like "Cow Chips" but trust me these are much more appealing. Why Buffalo you ask? The Wyoming state flag prominently displays a Bison/Buffalo (whichever it is ).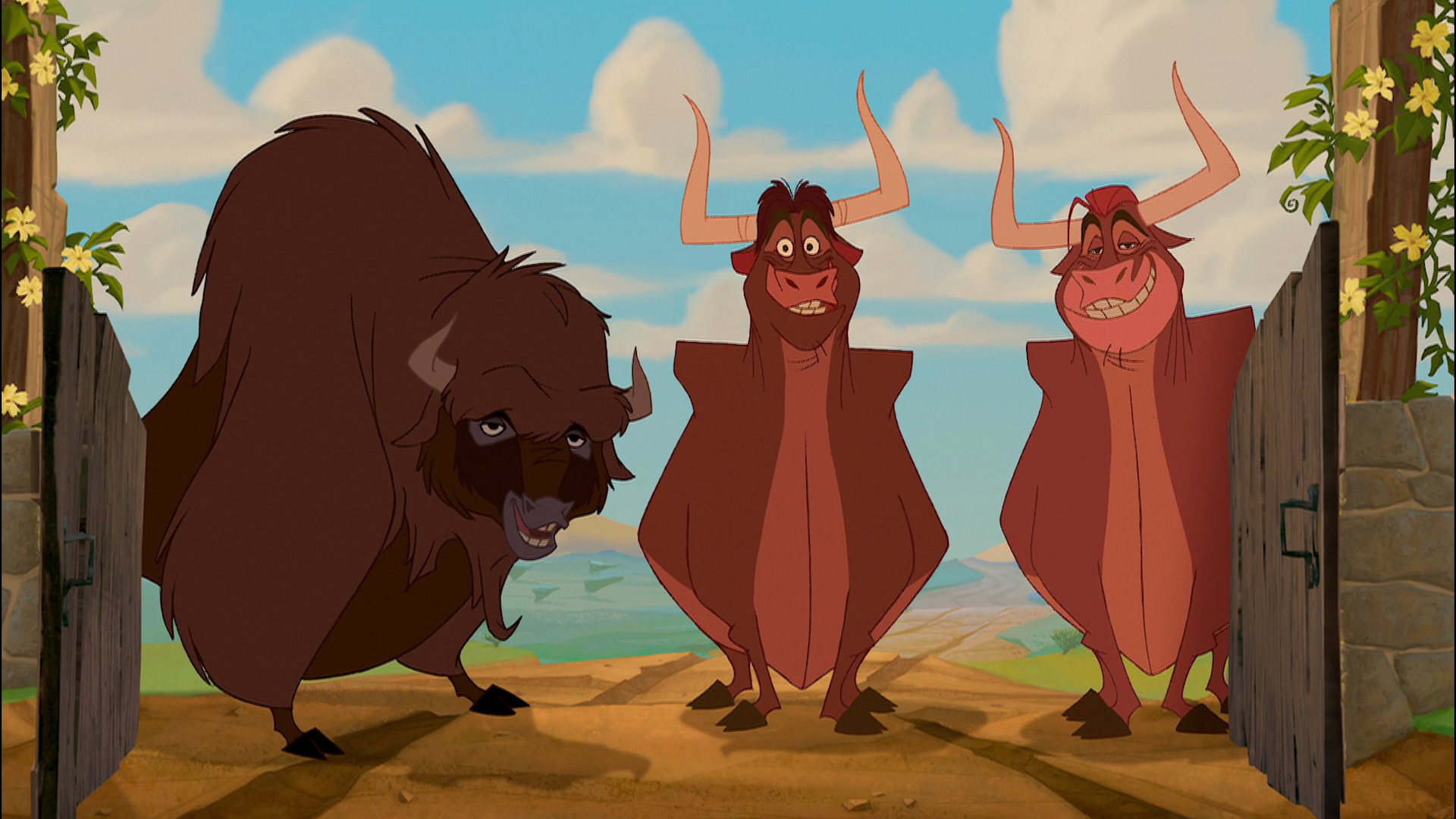 Want to check it out for yourself?
Go here:
Visit Junior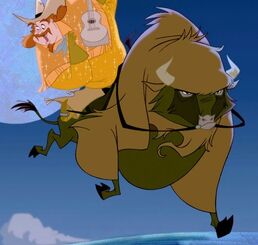 We used to visit the Bear River State park often sometimes daily to let the kids see the Elk, Moose, Canadian Geese, Rabbits, Prairie Dogs and Buffalo. After watching Disney's Home on the Range movie, the kids took to calling the largest bull Buffalo, Junior.
I think his name is actually King but Junior seemed to fit and our kid's loved every visit. So Junior it was!
In honor of the family heritage and our time with dear Junior I made Buffalo shaped biscuits.
Biscuit Recipe
(adapted from Kitchenaid)

:

Makes 24 biscuits if cut with a 2 in round cutter

This recipe made 9 buffalo's and 14 2 inch round biscuits ; )

4 cups flour all purpose

2 Tblsp plus 2 tsp of baking powder

1 tsp Coarse Salt

2/3 cup vegetable shortening

1 and a 1/3 cup milk

A 2 inch round METAL (more about this later)cookie or biscuit cutter

or a Metal Buffalo cutter

Preheat oven to 450 degrees. Add all the dry ingredients to a bowl and mix together with a fork. I once saw my Mother making biscuits with her stand mixer. I thought she was nuts! So of course I had to try it. And you guessed it, I have since taken to using my hand mixer as it makes it sooo much faster. Two Points for MOM!

Add the shortening. Use the hand mixer to cut in the shortening until it is crumbly and mealy in texture. Then add the milk. Word of caution here. Do not over beat with the hand mixer or over knead if you choose to do this the hands-on way do not over do it. Over working the dough will make it really tough when cooked. Hard biscuits = hockey puck.

To bake,make certain you place your biscuits right next to each other. Don't worry about spacing them. The biscuits will be forced to grow upward as they bake instead of spread. Then lightly spray your pan. Place the biscuits on the pan and cook 10 to 12 minutes or until a light golden brown.

TIP!!!! Remember when I mentioned the METAL cutter? This is why. A plastic cutter has "softer' more rounded edges. A metal cutter makes a perfect sharp cut that allows the biscuits to r

i

s

e. So go with metal!
Roll with it!
Time to turn your dough out and start cutting. For perfect exact same size biscuits roll out your rolling pin and cut. I like them to look rustic aka to have character, to be imperfect. I mean they still "eat just as good" ; ).
So I don't roll them out. I pat them down somewhat even thickness and cut. But in order to save some mess and flour I use wax paper as my surface.
Here is what I started keeping my cookie/ biscuit cutters in when I was first on my own. LOVE THIS BUCKET!
Have you had this Ice Cream? I was lucky enough to grow up on it. I love the vintage package design. It makes me happy just to see it. Don;t mind my huge mistake of writing on it. The ice cream bucket made today are not as sturdy, long lasting or cute in my opinion.
This little beauty was given to me by my Nanny. She is my grandmother on my Mother's side. We call her Nanny. It is my favorite cutter.
Now get you very best Blues clues melamine plate, butter up a buffalo and enjoy : )
Once you try a homemade biscuit you will never want a canned or frozen biscuit ever again!
Plus no preservatives and you know what is in them.
Don't forget the real (salted of course) butter and ENJOY!!!!
K. stood hers up and played soo long they got cold but she still ate every bite.
Our boys loved them!
She just got out of bed, had a blanket wrapped around her, had brushed her hair with her pillow, had a mouth full of biscuit........ She is gonna hate me forever! LOL
Thank you for stopping by and I hope to see you again real soon.
Carolyn